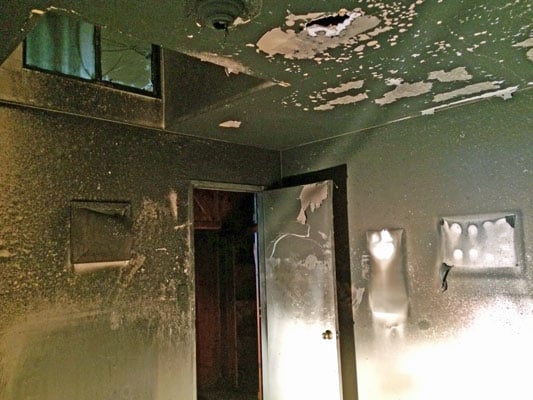 The title question of this blog is perhaps one of the most often asked questions when people call us.  It would be easy to give a quick answer to the question, but if we did it would not be an honest one.  In fact, any fire damage restoration business that offers a blanket answer to this inquiry is most likely just trying to get the business and will likely bill a larger price than originally disclosed.  The truth is that a variety of factors will affect the total cost of any fire damage restoration job.  Through years of experience in handling restorations in Chula Vista, El Cajon, Encinitas, Imperial Beach, La Jolla, La Mesa, Lemon Grove, National City, Rancho Bernardo, Poway, and Santee, we've performed numerous inexpensive and expensive restorations.  Looking at some of the reasons for both situations may help you to determine the range of your project.  If you would like to speak to us immediately, call Christian Brothers Restoration now at (619) 469-8955.
Usual Costs Associated With Fire Damage Restoration
As you would probably expect, the type and extent of the damage directly affects price.  Some of the most important areas that affect price are as follows:
Walls and structural damage: Among the first things to verify is how a fire has effected the structural strength of a building. Replacing structural building materials is quite involved and retains some of the highest costs in restoration jobs.
Water damage: Often water is used to extinguish a fire. If the water is not removed quickly, more damage can occur.  The price of water damage restorations depends on how long the water has settled and how much has inundated the building.
Soot removal: Because soot easily soils nearly any item it touches, removing it is essential to restoring any home or business. Soot must be removed before any cleaning or deodorizing can take place.
There are other factors to consider, but the main three areas weigh heavily into costs.  We've seen minor restorations that are a few hundred dollars as well as those that are several thousands.  If you would like a free detail quote call us today. (619) 469-8955