Dear Christian Brothers
To confirm our conversation this morning I am putting in writing my kudos to all of Christian Bros crews for the fantastic work they did at my home. Starting with the water removal, that crew was polite, friendly, work extremely fast and overall did a great job.
Second, the repair crew was great--Peter and Albert worked together for one day and then Albert finished the week. Both of the guys did a heck of a job--they were friendly, knowledgeable, and most of all did a great job in putting my house back together. Finally, Martha and her crew brought all my further and accessories back last Saturday. Of course, they also did a fantastic job--the two young guys working with Martha were also friendly, but worked fast and effectively in putting my house back together. Martha was just wonderful.
Overall, I think your company has the best personnel--they are all cordial, hard workers and got the job done. We were greeted every day with workers that had a smile on their face--that says a lot about your company--they must be very happy working there.
Just wanted to make sure that all the workers at my home know how much we appreciated their help during a very rough time for us--and especially for the beautiful bouquet of flowers that was sent to me--it really lifted my spirits.
Thanks again--if you need a recommendation--show your customers this email or call me
I would like this time to thank you and the Team @ Christian Brothers for making our water damage repairs a smooth experience. Not only was everyone very nice and polite they were very professional. The team worked by the schedule and went above and beyond from start to finish. I have never experienced such service and will highly recommend Christian Brothers in the future.
Saw your company on KUSI Turko Files, Thank you for reaching out to the community and helping, working with/against the City of San Diego can be daunting. Thank you I will keep you in mind if I need your services. Merry Christmas
Christian Brothers,
Thank you very much for the quick and efficient work on my home. The walls and door frames look like new and the paint in the hallway is a perfect match. The same day installation of the carpet was really important to me and the others who live in the home, and we really appreciate it. It's a horrible feeling when a home disaster happens and your Company and top notch staff made this tough time as easy as possible for me. I would like to give special thanks to Steven Atkinson. He is a consummate professional and personally dealt with all of my questions and concerns at the beginning of this process. He was key in all walk throughs with both insurance companies and basically kept me up-to-date within an hour of anything happening for the first couple weeks. Additionally, Christina Waltz and Larry Neher were fantastic in helping me understand what was happening step by step with both the carpet installation and walk-throughs.
I will definitely leave positive reviews online, and forward your contact information to anyone else I find that has an unfortunately mishap in their homes. Thank you again very much and I wish you all the best.
Sincerely,
Tom Carr
Hello,
I would like to bring to your attention an extraordinary experience I had with Roberto Cardenas, EMS Division. of Christian Brothers Cleaning and Restoration.
I am in the process of obtaining estimates for repair of extensive water damage and mold to my home. I am deaf, visually impaired and elderly. I live alone.
Mr. Cardenas responded to my request for an initial evaluation of the damages, which he conducted on 3/31/16.
During that meeting, I expressed the difficulties I am experiencing with the insurance adjuster, stating that this is the first claim I've submitted in 22 years ownership of this home, yet, the adjuster's methods of handling this claim are obviously devoid of any concern of fairness for the policyholder, or what financial and experiential burden that will place on me with my disabilities and at my age.
From the moment Mr. Cardenas entered my home, it was apparent that my deafness would not present a hindrance to our communication. I am an excellent lipreader, however, accents can be very difficult to read. Upon meeting people, I often explain how to communicate with the deaf, i.e., speak slowly in good light, etc, but Mr. Cardenas took it up a notch and instinctively wrote down what I was unable to lipread!
Not only did Mr. Cardenas exhibit the utmost patience in helping me communicate, but he was genuinely concerned about the issues involving my insurance company. By the time Mr. Cardenas left my home, it felt as though a caring, compassionate family member had been standing in my kitchen with me, discussing these matters, not an employee of a company wanting my business.
He suggested I request a new insurance adjuster and offered to meet with him to explain the extent of damage. Since our meeting, Mr. Cardenas has remained in contact, obviously to assure himself that I am moving through this process, whether or not he is given my business.
I would be very pleased if Mr. Cardenas is given company recognition for the fine attributes with which he is representing Christian Brothers Cleaning and Restoration. One public contact from a company representative of Mr. Cardenas's caliber is worth all the advertising you could buy!
Congratulations on an exemplary employee!
Sincerely,
Cosette L. Tsouras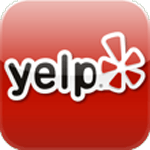 Julia P. San Diego
Yelp Review Click To See It On Yelp
Today I had a GREAT experience with Gabe Matthews, the owner (?) who also handles mold inspections. He came in, told me I had no mold and didn't really need to test for it based on what he could see, and charged me $0. Amazing. They came back to do some carpet cleaning a month later and it was done very well, on schedule (even late notice!) and was generally a great experience. Hire these guys, you won't be disappointed!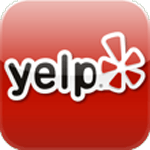 Elysa W. San Diego
Yelp Review Click To See It On Yelp
In August of last year, my kitchen flooded and I had a lot water damage. This would be a hassle for anyone, but as a disabled person of a "certain age" I was dreading the work of flood clean-up. My condo association called Christian Brothers, and I was worried because I hadn't made the choice of company myself.
Luckily for me, Christian Brothers did a superb job. They came in, removed every item in my kitchen, packed it up carefully for off-site storage, and brought it all back in pristine condition. More importantly, they did such a great job of dismantling the kitchen cabinets that I was able to salvage everything not damaged by water. I was concerned about the possiblity of damage in the dismantaling process or in transit. Christian Brothers delivered everything in my kitchen (dismantled cabinets, lighting fixtures, appliances and hardware) in great condition so that it was possible to re-create my kitchen anew.
Everyone at Christian Brothers was friendly and professional. Charlie was the first on-site. He was knowledgeable and effecient. Victor and Edgar packed up my things for transit. They were extremely nice to me and respectful of my things. I appreciated that very much. Christina was the office contact. She was very warm, helpful, and accomodating.
Dealing with flood damage in my home was very stressful, but if I had to have a flood I'm glad this group had my back. I highly recommend them.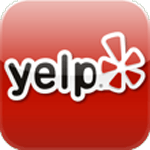 Paul T. Santee
Yelp Review Click To See It On Yelp
I can't say enough good things about this company! They are the standard by which all other companies of any type should strive to be like. Excellent customer service ,excellent workmanship, honest friendly employees, they took take of me above Gabe was super friendly and honest didn't feel pushed around like a used car salesman would but through and through they we great to work with the whole process I would recommend this company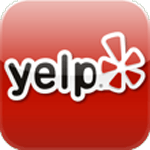 M.F. San Diego
Yelp Review Click To See It On Yelp
Had a great experience from start to finish with Christian Brothers - prompt, professional and really listened to what we were looking to get done (and not try to sell everything under the sun like some other companies we have dealt with previously).
Actually they came recommended by our State Farm agent who told us about his customers being happy with Christian Brothers work...
Lynn was great on the phone, showed up exactly on time and is very friendly, courteous and meticulous in making sure she understood exactly what we wanted. She got us a customized proposal and looking forward to getting everything finished.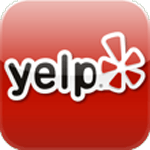 Ben S. El Cajon
Yelp Review Click To See It On Yelp
My wife and I just went through a condominium nightmare. A neighbor's unit experienced a water leak that greatly damaged our home. Do to mold issues we had to vacate for a week and then move around in the clutter of restoration. The one thing that made this bearable was securing the services of Christian Brothers Restoration and Remediation. They came up with a plan and proposal for my insurance company and met with my insurance adjuster and me at home. The proposal was accepted and work to rebuild our kitchen and living room started immediately. For about three weeks crews of highly trained craftsmen worked to restore our home. Each Christian Brothers employee was highly skilled, motivated, helpful and friendly. Joe, the man who oversaw the project inspected work after each phase and then informed us of what to expect next. While I hope nothing like this ever happens to you, or us again, I give Christian Brothers my strongest recommendation and will contact them immediately should the need arise.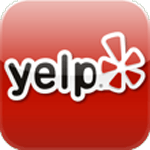 Ruben G. San Diego
Yelp Review Click To See It On Yelp
Hired them for some mold remediation work on my condo's bathroom. They finished on time and even below the budget. Highly recommended
"They packed all of our belongings in a professional and neat manner, labeled all boxes and organized all of our belongings making our lives upon our return so very easy to ease back in to.  They even offered to unpack everything for us and put it back exactly as it had been before the damage.  The only reason I wanted to do that part myself is that I used the opportunity to do a late/early Spring Cleaning! 🙂  Not only does our home look like it's old self, it looks even BETTER.  Thank you, thank you, thank you for what you have done for us."
"Had bad water damage. They came out fast and dried it out quick. Friendly and professional service too."
"I was referred to this company for water damage to my home that occurred when I was away over Labor Day and they were out at my property within an hour of contacting them. I'd like to say I'm very happy with the results and service provided by a great local company."
"We had a a fire in our kitchen when someone placed an electric kettle on the stove and turned it on, the fire and soot went every where,total toxic house.Christian Brothers came in cleaned everything. brought in big air scrubbers, hand cleaned everything. i couldn't believe how clean it turned out, and they even helped with my insurance company. they saved my house. thanks sooo much guys."