When you've had fire, smoke, or significant water damage, you'll need contents restoration specialists to take care of your furniture and other belongings. As a comprehensive fire damage restoration and water damage restoration company, we employ pack-out specialists to protect and restore those possessions. We're ready to start 24 hours a day on the time-sensitive tasks so important in reducing losses and keeping as many personal treasures and business assets as possible.
Our Pack-Out Services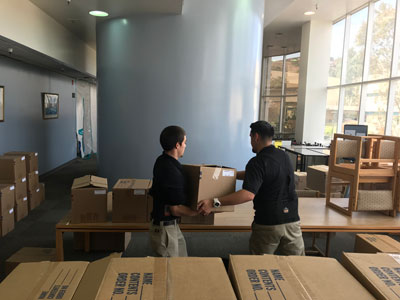 We take the worry and stress out of dealing with damaged and undamaged furniture and other belongings. Our pack-out services clear the way for building restoration efforts, but more importantly they remove furniture and other possessions from a damp and/or contaminated area for special cleaning and repair at our facility. We treat your belongings with the same respect and care we would give own family treasures.
The Pack-Out Itself
Our pack-out and move-back services maximize recovery by reducing or eliminating secondary damage through expert cleaning, drying, and restoration. It all begins with an inspection and "triage" of belongings into unsalvageable, recoverable, and unharmed categories. With detailed reporting (including digital photos) for insurance claims, we proceed through careful packing and transportation. This is followed by contents restoration and secure storage at our facility until you're ready for their return. Throughout the process we maintain a full inventory and a chain of custody, providing full accountability to you and your insurance company.
---
Contents Restoration
Fire, smoke, water, and mold damage is sometimes irreversible, but our clients are often surprised by what our contents cleaning and restoration services are able to rescue and return to pre-loss condition. This is made possible by providing our specialists with the latest technologies and products. They're prepared to clean textiles (including clothing, drapery, and upholstery), wooden items, electronics, and more. Contents pack-out to our central facility provides access to our special equipment, such as drying chambers along with laundering, dry cleaning, and ultrasonic cleaning, plus ozone and other deodorization equipment.
Fire & Smoke Burned or charred items are rarely recoverable, but our pros know exactly what to do to keep smoke stains and odors from becoming permanent. They'll also thoroughly clean metals (including electronics and appliances) and other materials before corrosion or etching becomes significant.
Water Damage & Mold Removal Prompt, rapid, and thorough drying is the key to keeping mold and other water damage to an absolute minimum. Disinfection and odor removal are also important in returning contents to pre-loss condition. Our technicians use the most up-to-date equipment to make that happen. As a result, our pack-out services actually save money and time when compared to on-site treatments.
---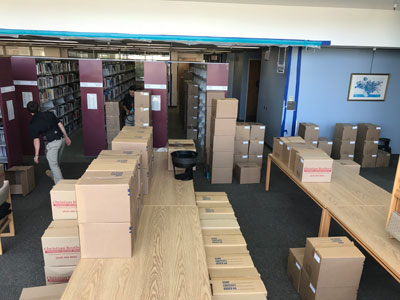 Safe and Secure Storage
Our contents pack-out services include insured storage in our secure and climate-controlled facility. All your items are kept together and carefully tracked.
Happy Returns
Once your property has been restored to a safe and sanitary condition we'll move everything back right where you want it. We know you've been through a tough time so we go the extra mile. We photograph the location of all your belongings during the pack-out so that we can return them to their proper place.
---
Christian Brothers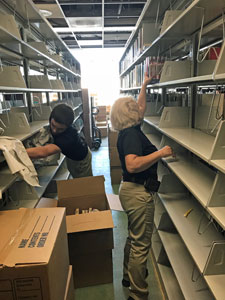 We're truly a one-call source for all your fire and water damage restoration needs.  Whether for home or business, our content restoration services take care of your possessions while our other experts attend to the building.  Our building and contents pack-out service technicians are ready to roll 24 hours a day, every day of the year.  They'll keep losses to a minimum, with extra attention to your prized possessions.
Fully licensed and insured, Christian Brothers has been family owned and operated since 1980. That's well over 35 years of experience.
We have all the best systems, the latest equipment, and highly-trained personnel in place.  With ongoing training, our technicians hold over 20 specific certifications in the full range of water and fire damage restoration services including areas such as pack-out, inventory, textile cleaning, sewage and biohazard cleaning, mold removal, advanced structural drying, and building contents cleaning and restoration.  These certifications are from the IICRC (http://www.iicrc.org/), the world's most recognized non-profit in the cleaning and restoration industry.
Our crews arrive right on schedule in well-maintained vehicles and clean uniforms. True professionals, you'll soon see the thoroughness and quality of our work. And you'll have our Make-It-Right Guarantee.
Our Recent Pack-Out Projects