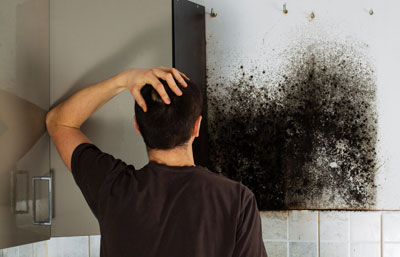 Have you seen any blotches of mold in your home or business?  Although mold spores are everywhere, actively growing mold is extremely problematic.  Anyone who ignores the issue will quickly realize that doing so is a mistake, especially when they experience the outcome.  At Christian Brothers Cleaning & Restoration, we've seen bad cases of mold that could have easily been prevented.  Call us now if you've spotted a mold problem.  (619) 469-8955.  Here are 4 reasons you should make that call now.
Reason 1: Mold Can Cause Health Problems
Contrary to a popular belief, mold does not only effect people with allergies.  Mold can cause a variety of health problems, including dizziness, skin rashes, depression, and respiratory infections.  In fact, some types of molds are cancerous and toxic.  Hence, removing traces of actively growing mold from where you work or live is always in your best interests.
Reason 2: Mold Sometimes Identifies Structural Damage
When you find mold on wall, ceilings, and floors, you may have located structural damage.  Mold needs moisture to grow, so the area of growth may be suffering from water damage.  Additionally, mold gradually degrades wood, wallpaper, paint, and other building material.  So the longer it stays there the more damage it will cause to the material it is attached.
Reason 3: Mold Is An Eyesore
Growing mold gives the impression that your home or business is not clean.  The look of mold appears dirty and unhealthy, particularly when it has spread over a large area.  Mold also effects the air quality of its surroundings and gives off peculiar smell that is uninviting.
Christian Brothers Cleaning and Restoration has helped businesses and residents in Chula Vista, El Cajon, Encinitas, Imperial Beach, La Jolla, La Mesa, Lemon Grove, National City, Rancho Bernardo, Poway, and Santee, with mold cleaning, removal, and restoration.  We can help you now when you call us (619) 469-8955.