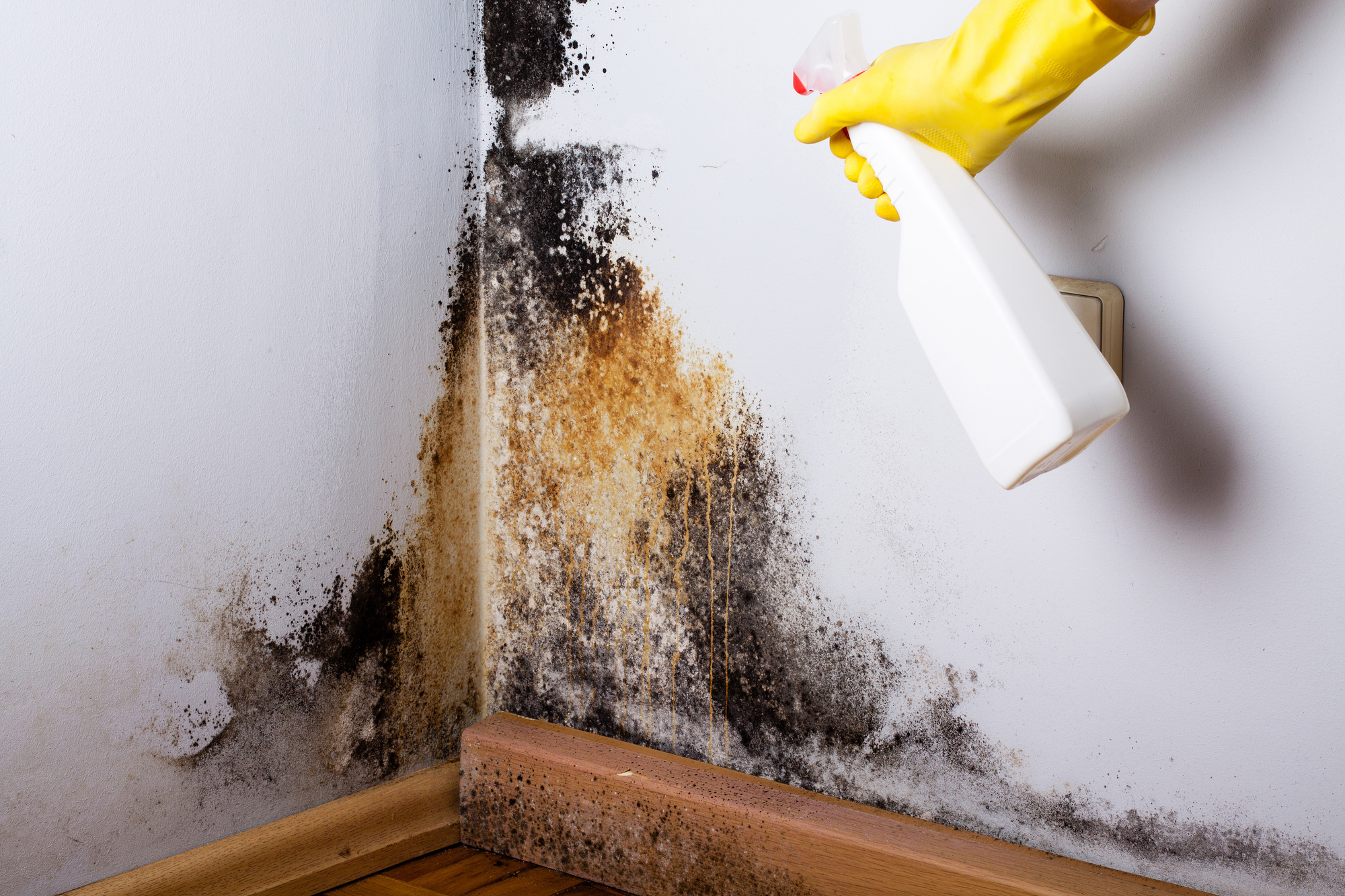 Mold grows faster than most people think and can cause an astounding number of health problems. Mold growth is often obvious in the wake of a flood or another water damage emergency, but sometimes it's hard to identify the problem before it's too late.
If you've got a leaky roof or plumbing issues, your house might be full of mold and you might not even know it! But worry not. Read on to find out how to get rid of mold with these mold remediation tips.
DIY Mold Removal
At least one in ten houses has a mold problem in the US today. If you catch the issue early, you might be able to get rid of mold with relative ease and low cost.
You may use any commercial detergent that contains chlorine bleach or hydrogen peroxide to kill most mold infestations. If the infestation is localized, a gentle scrub with these products will kill all mold spores and remove any stains.
Wipe hard surfaces until all signs of mold are gone and then clean the surface with soap and water. Make sure you dry all surfaces thoroughly to prevent mold from growing back again.
When it comes to removing mold from porous surfaces and other hard-to-clean areas, consider buying antifungal products, which offer long-term protection. If mold continues to grow on an item after you've cleaned it and applied antifungal multiple times, you should consider getting rid of it, as mold has probably grown deeply into the material.
Mold Prevention
Mold will keep reappearing on surfaces as long as you don't deal with the underlying causes. The main causes of mold growth are excessive humidity and existing mold spores.
To make sure your house is as safe as it can be from mold, immediately repair leaks and drain spillages regardless of size.
Make sure your house is properly ventilated and leave windows open when it's possible to remove excess humidity and allow fresh air in. Alternatively, use a dehumidifier to set indoor moisture levels to 50% or less. This will prevent the growth of most molds, but it's not completely efficient, as moisture may linger in some places like your bathroom.
Enlist the Help of Professionals
Finally, if your mold problem is completely out of hand, you should consider teaming up with an expert to take care of the problem. Mold professionals use industrial-grade antimicrobial solutions to wipe out the mold and then apply specialized treatment to render affected areas resistant to water damage and mold. These treatments include sealers and encapsulants, which you can't apply by yourself unless you are an expert.
Wondering How to Get Rid of Mold? Now You Know!
If you liked our article on how to get rid of mold, you will find a lot of value in the rest of our blog. Here at Christian Brothers Emergency Building Services, we've been changing lives in and around our community since 1980.
Our emergency response crew is trained and certified in fire, water, sewage, mold and biohazard cleaning, structural drying, advanced structural drying, pack-out, and processing and cleaning of contents. With nearly a century of combined experience, we are your best ally when it comes to cleaning and restoring your house. Contact us today to find out how we can help you!