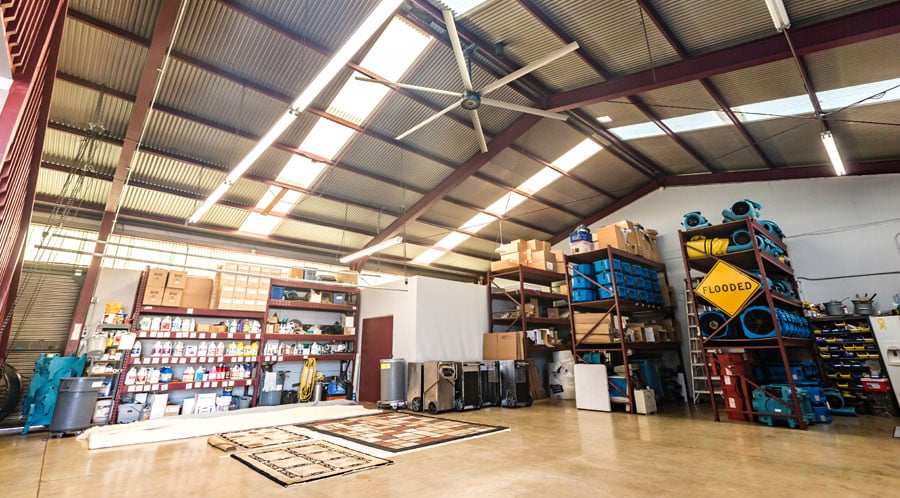 Have you experienced some serious water damage in your home or workplace? Are you worried about water damage in the future and want to be prepared? Either way, it's good to know about your options.
Some people try to manage water damage cleanup on their own, but is that the best option? You might be thinking "should I hire a professional for water damage?"
We want to talk about it. Keep reading to learn all about why calling in the professionals is the right answer.
It Saves You Time
You're a busy person, so do you have time to commit to cleaning and restoring your space after water damage?
If this is the workplace, you only have limited time to fix things before it causes you to shut down (if it hasn't already). Because you and your employees spend your workday working, it's hard to find time to clean.
Professionals will make quick work of cleanup and restoration. Their workday is devoted to it. You don't have to waste your time when someone else can do the job more efficiently.
It Saves You Money
You might think that hiring professional water damage cleanup services is a waste of money, but is that really true?
Cleanup requires supplies that you don't have on hand. Professionals already have the right equipment for the job.
It also saves you money on lost business and lost items. If you waste too much time or wait too long after water damage, you can lose your flooring or any expensive equipment that you have onsite.
In comparison to that, hiring a professional is a bargain.
They'll Do a Thorough Job
Even if you have all of the equipment for the cleanup, how do you know when you're done? While things may look dry on the surface, you could still have moisture in the walls or carpets. This leads to rot or mold in the future. Mold can be a serious health hazard.
Professionals know how to get deep into the damaged areas to make sure that everything is dry and clean. You can rest easy knowing that there's no pooling water that will cause more damage in the future.
Your Things Will Be Saved and Dried
When you hire a professional you know that they'll do their best to save your belongings. When you're working with expensive equipment, this can save you a lot of money and stress.
If you're doing it on your own, you may throw out things that could have otherwise been salvaged. Save your belongings by hiring a professional.
For Serious Water Damage Cleanup, Hire The Professionals
You deserve to have professional water damage cleanup services for your home or office. Don't risk trying to do it on your own. You'll save money, time, and your items. You can trust the professionals to do the job right and save your home or business.
Do you need professional water damage cleanup? Don't worry, we've got you covered. Whether it's an emergency or you need to schedule for the future, we're here to help. Contact us to get started.