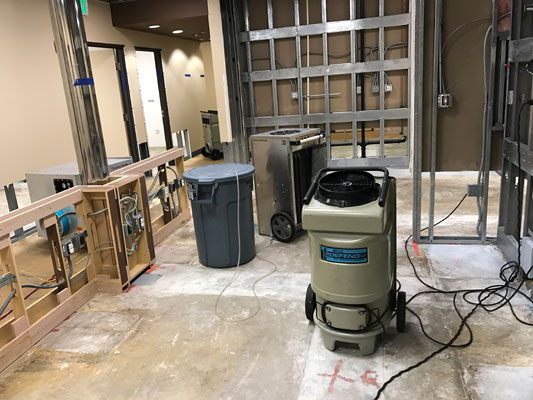 If you are dealing with (or have ever dealt with) water damage, you may hear technical language about your property.  Some of this language discusses the category and class of the water damage that your home or business is grouped in.  Instead of being in the dark when a restoration company begins to talk about these categories, we've compiled short descriptions as an enlightening tool.  So if you have to call in a professional (hopefully that's us) you'll be able to talk the lingo.
Category 1 Water Loss: In this case, the water damage is usually as a result of overflow from the bathtub or sink and leakage from malfunctioning appliances. The water is usually colorless without any odor and as such, does not pose any health threat to your family since it contains no pathogenic agents.
Category 2 Water Loss: This type of water damage is usually associated with toilet overflows. It could be grey in color and have an odor. When this type of water spreads within your environment, the occupants of the home are exposed to risks of bacterial infection as the water contains harmful microorganisms. It is important to rid the home of such water before further damage is caused.
Category 3 Water Loss: This is the type of water damage that gives serious concern to homeowners. The water is usually colored black with very bad odor. It contains lots of harmful parasites and bacteria that could easily invade other parts of the house if not treated with the urgency it requires. When this happens, not only is your property at risk, your health and that of your loved ones are also at risk.
In some cases, you can actually handle issues of water damage without any professional help, especially if it is Category 1 water loss. In situations of Category 2 and 3 water loss, it is necessary you contact a professional emergency restoration services company. This is where Christian Brothers Restoration comes in. During our water damage repair services, we walk you through the necessary steps for the water damage restoration your property requires. We also provide industry-leading content restoration and mold removal.