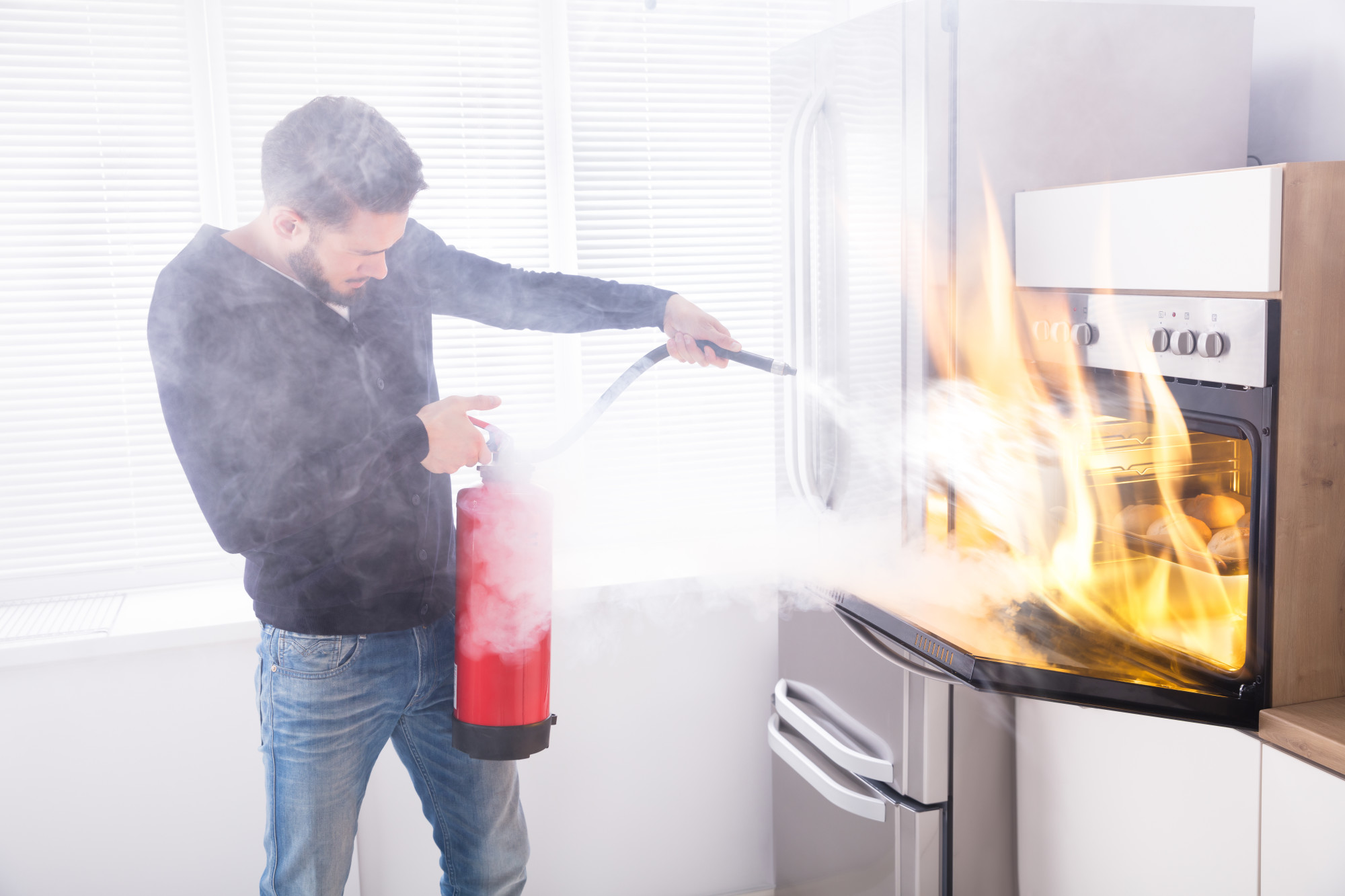 Home fires make up 92% of fire deaths.
It's a shocking statistic, especially for homeowners who aren't sure if they've done everything to prevent fires.
But how can you prevent a fire at home? What home fire safety tips are necessary for everyone's safety?
Keep reading to learn a few fire safety tips and common home fire safety risks.
Install Working Smoke Alarms
About three in five home fire deaths occurred in homes with no working smoke alarms. Even if a fire does get out of control, working smoke alarms detect it early. From there, homeowners can address the source of the smoke as soon as possible.
After all, although you can reduce the risks of fires starting at all, be prepared to put out existing ones. The sooner you address a fire, the more controllable and easier putting it out is.
Smoke alarms (with carbon monoxide detectors) should be in every room. They should also be near the kitchen, though not too close to cause false fire alarms. Homeowners should replace their alarms every ten years and alarm batteries every six months.
Install motion-detecting lights for emergency exits. That way, everyone can escape their homes safely, even in the dark. Once again, these measures are even more crucial for house residents that are less physically capable.
Practice Good Habits
No one should tiptoe around their homes to avoid setting fires. But it's still important to update your habits to improve fire safety in the house.
Even if you insist on smoking at home, there are certain activities you should cease while smoking. Such activities include smoking in bed, not putting out cigarettes completely when finished, and falling asleep while smoking. While it may reduce short-term convenience, it'll sustain your home's long-term safety.
Out of all home activities, cooking creates the highest risk for home fires. Always keep an eye on the stove and clear stovetops and appliances of any combustible materials. Even if you're simmering or cooking a dish for a long time, use a timer and check on your food regularly — ideally every half hour, but definitely every hour.
Plan Your Escape
Once again, even if you've minimized house fire risks as much as possible, they can still happen. If they get out of control, you need to get yourself and your loved ones out as soon as possible.
Plan escape routes from different areas of the house. Instruct every member of your family how to escape their rooms during a fire. Install escape ladders, equip them with items to break windows, and keep practicing these escape routes.
Members of your home, such as the elderly and small children, necessitate even more practice. Practice until every person is incredibly confident in their ability to leave the house in case of a fire. Additionally, assign a meeting place for your family to reconvene just after their escape.
Home Fire Safety — Be Prepared!
Unless you're a home fire prevention expert, it's unlikely you've maximized your fire safety at home. But with this home fire safety guide, you can keep your property and its occupants from suffering.
At Christian Brothers Emergency Building Services, we understand how critical taking care of your loved ones is. We offer restoration services for those impacted by destructive home emergencies, including house fires. So if you're a San Diego County local and need 24/7 emergency home restoration, contact us today!