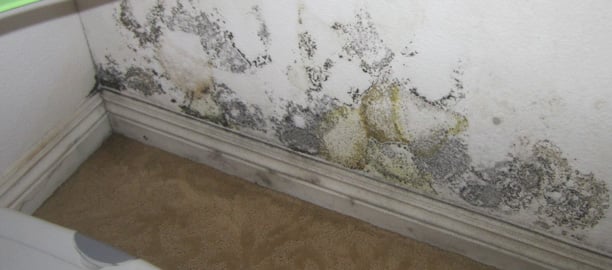 If you ever have ever had mold growth in your home, you may have heard that it is best to get rid of it immediately.  The rationale behind this is related to the dangers associated with "toxic mold."  The term "toxic mold" is a misnomer.  What is meant by the term "toxic mold" is that the mold can produce toxins known as mycotoxins?  During water damage restoration or emergency restoration services, a professional will test the level of mycotoxins in the building if there is a great amount of mold.  What are mycotoxins and how can they affect you?
What Are Mycotoxins?
Mycotoxins are a type of toxic substance which is produced by molds and fungi.  Mycotoxins are especially bothersome to people who suffer from allergies.  However, if high levels of mycotoxins are inhaled over time, serious health issues can occur and even be fatal.  Mycotoxins are very small (0.1 microns or less) and can be extremely difficult to remove from an environment.  This is why it is always best to arrange for professional mold removal if you have a water damage repair project.
Black Mold
The most dangerous of molds to humans is called black mold.  This mold's mycotoxins can irritate one's lungs and skin.  Infections, rashes, breathing problems, and other respiratory problems are prominent symptoms of mycotoxin presence.  In extreme case of severe black mold growth, a professional is required to remove the danger from an indoor environment completely.
Over the past 20 years, Christian Brothers Emergency Building Services has successfully provided mold remediation/removal and content restoration.  We continually equip ourselves with the most effective technologies for mold remediation.  Our team also meets or exceeds regulations concerning mold remediation. If you have specific questions about mold at your residence or business, feel free to contact us.
Christian Brothers Emergency Building Services
(619) 469-8955