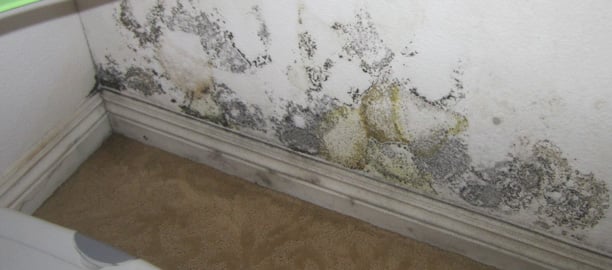 It is a very unpleasant statistic, but it might surprise you to learn that approximately 70% of households have some form of mold. Mold is liable to grow in dark, damp spaces of the home, such as basements and under sinks. If allowed to spread, it can cause structural damage to your home and even pose significant health risks.
Perhaps you are concerned about mold in your home and are seeking out a quality mold remediation service. Finding the right professionals to remove mold requires knowing your options. This brief guide will break down six crucial tips on choosing a mold remediation service for homeowners.
1. Make Sure They Are An Experienced Mold Remediation Service
When confronting a mold problem in your home, you don't just want the mold removed; you also want to make sure the problem that gave rise to the mold has been treated. To do both, you will need to find a company with plenty of the right mold remediation experience, so be sure to do all the research you can.
2. Learn Which Types of Mold Testing They Provide
Many companies that specialize in mold can provide basic mold removal services. However, you should be sure to select a service that knows to test the mold afterward and determine for certain that the problem has been properly targeted at its core.
3. Know That They Have the Right Equipment
Ask the mold service itself what kind of mold remediation tools they use in people's homes. The right service should use equipment that not only removes and disinfects but also gets rid of the harmful microbes that result from mold and pose health risks.
4. Be Certain That They Meet Your Budget
Due to the number of potential risks involved, addressing a mold problem can be complicated. Therefore, you should always try and get a quote to make sure that the services required in your home meet your mold remediation budget and be affordable for you and your family.
5. Browse Their Customer Reviews
Let's face it, the average person does not tend to be extremely knowledgeable about mold, so it's likely that any given mold remediation service can make big promises to them. However, by reading online reviews, you can get extra peace of mind and find out yourself about the quality of service that others in your exact position received.
6. Request Proof of Insurance
Before you let any company perform extensive work within your home, you should make sure they can produce a copy of their insurance certificate. This will guarantee that, should any incidental damage befall your home during the mold removal procedure, you will be protected.
Don't Wait for Your Mold Problem to Get Worse
Though you should always be careful in selecting the right mold remediation service, at the end of the day, mold is one of those problems that can't wait. Christian Brothers is available twenty-four hours a day and have helped San Diegans with mold removal, flood damage, and restoration services for over twenty years.
Contact us today and find out exactly how we can help you!