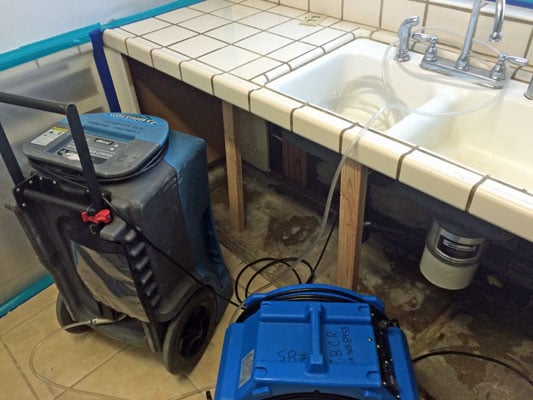 Every day, 14,000 people in the United States experience a water damage emergency at home. As common as water damage is, you need to be aware of how to react to the problem. Luckily, water damage restoration services are there to help.
Read on to learn three things to know about San Diego water damage restoration.
1. Inspects Mold
San Diego water damage restoration service providers will inspect mold in your home that was caused by water damage. Because there are different strands of mold, a professional needs to check it out when you find the first sign of it.
Some mold strains are toxic and pose major health risks. Generally, mold tends to spread quickly after it begins to infest one area. To avoid any health hazards, don't try to get rid of the mold yourself if there is a lot of it.
If you run into a small issue with mold, you can cut out the infected area and dispose of it properly. You don't want to throw the piece of mold into the trash. It should be bagged up before disposal to ensure it does not spread further.
Often, homeowners run into more serious mold issues that require water damage restoration services in San Diego, CA. A bigger problem has a more difficult solution. For example, airflow will have to be cut off to stop the contamination.
Common places for mold in the home include inside the walls or floors. This can be harder to find which is why it is important to call a specialist when you have water damage. A professional can provide a thorough inspection while going through the restoration process.
2. Dries Out Water
When you need water damage restoration in San Diego, you will find that they can dry out the water completely. This can help prevent additional damage from occurring.
A professional can eliminate the moisture and dry out the affected areas with the proper materials. Until a water damage restoration company in San Diego, CA arrives, you can use large fans or dehumidifiers to help dry out the affected areas. This will also keep the air circulating.
It is important to note that drying out the problem spots cannot prevent mold growth. However, it can lessen the risk you will run into the problem. Drying out the water damage can keep more damage from occurring to your property and items.
3. Disinfects Areas
San Diego water damage restoration companies will disinfect the areas in your home once the cleanup process is complete. Certain water types have bacteria and other hazards that can affect your health.
Sanitizing the area can also help prevent mold growth that the water encourages. Before the restoration process is done, the entire area should get disinfected.
San Diego Water Damage Restoration Explained
Water damage can affect any area of your home and cost you thousands of dollars. To prevent further damage, you need to call San Diego water damage restoration services. Christian Brothers Restoration can provide you with quality flood damage removal and more.
At the first sign of water damage, contact us for emergency help.